Medini Mall Food & Restaurants
Looking for a fail-safe location with plenty of halal options?
Medini Mall is just walking distance from Legoland Malaysia and while you're there, you can get something you need at the same time from the minimarts!
Distance From Legoland Malaysia: 6 minutes' drive, 13 minutes' walk
1. Absolute Thai
Type of Restaurant: Thai cuisine
Absolute Thai has many branches in Kuala Lumpur and for good reason!
The food is authentically Thai and of high quality!
Their pineapple fried rice comes in a pineapple!
This particular branch at Medini Mall is very colorful and on the ground floor of the mall.
Note: Portions run small. And the food is quite spicy!
2. Fast Food Dining
And of course, Medini Mall has its selection of fast-food restaurants and other chain restaurants
Good old family favorites that don't require you to wait patiently for your order!
Take your pick from the available food franchises:
Secret Recipe
Burger King
KFC
士林台湾小吃
Old Town White Coffee
Kenny Rogers Chicken
Pizza Hut
Subway
The Chicken Rice Shop
Shihlin Taiwan Street Snack
Puteri Harbour Food & Restaurant
End your day with a romantic stroll down Puteri Harbour!
Along the way, you can stop by one of the restaurants or bars at the harbour for a sunset dinner!
Most of the restaurants here serve Western or Indian cuisine, which we're not complaining about!
Distance From Legoland Malaysia: 12-15 minutes' drive
3. Spice Grill
Type of Restaurant: Indian cuisine and fusion
Spice Grill as the name implies serves up authentic Indian food (both northern and southern) but in a fancy environment.
The balcony bar has terrific views of the harbour!
Aside from the Indian food, they have fusion food like their special tapas and Turkish chicken!
Note: There are private dining rooms inside the restaurant if you care to book them.
4. Jay's Grill
Type of Restaurant: Korean cuisine
Warm service and appetizing high-quality Korean food are the highlight of Jay's Grill!
Their alcohol selection is more than decent.
Patrons can sit inside in the cosy space or outside by the harbour.
Note:
Tip: When placing an order, do keep in mind that the free side dishes have unlimited refills!
Ala carte dishes are in large portions.
5. Rock Bottom Kitchen & Bar Johor
Type of Restaurant: Western restaurant & pub (And some Indian food too!)
Rock Bottom Kitchen & Bar is the most happening place to be if you want to make new friends with people from all around the world!
They have a DJ here too so if it gets too noisy for you, they do have outdoor seating!
If you're feeling hungry, their menu comprises of typical western pub food:
T-bone steak
Pizza
Seafood platter
Chicken nuggets
And more
Eco Botanic Food & Restaurant
A brand new township in Johor Bahru, Eco Botanic already has quite a few restaurants that are worth trying!
Especially since it's only a short drive away!
There are cheap-eat options as well as high-class restaurants!
Distance From Legoland Malaysia: 11-14 minutes' drive
6. Shun Fa Bak Kut Teh Eco Botanic (顺发肉骨茶)
Type of Restaurant: Chinese restaurant (Bak Kut Teh)
Shun Fa's ambience is more comfortable than your average Bak Kut Teh restaurant in Johor Bahru!
From their menu, you can choose add-ons to complete your meal.
Right next to Shun Fa is La Strada Coffee which has western food. You can order food from there too!
Note: Come early (before 7:00pm) to avoid the pork ribs being sold out!
7. Vanakam India
Type of Restaurant: Fine-dining (Indian cuisine)
It's not every day you come across a fine-dining restaurant that offers a unique spin in both northern and southern Indian food!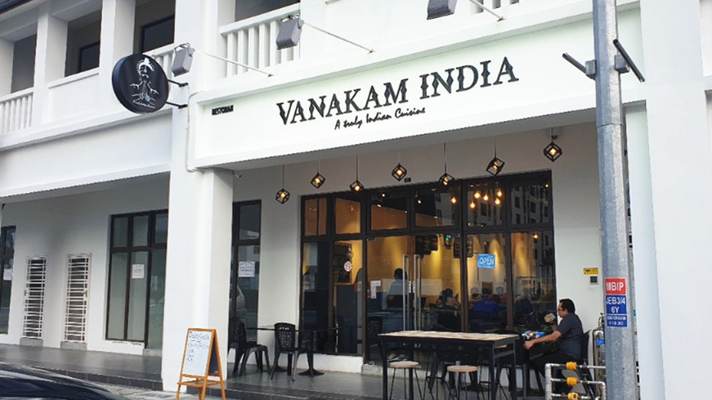 They have an impressive menu too!
But if you don't know what to order, you can go with their popular dishes:
Tandoori Chicken
Ghobi Mancuri
Prawn Biryani
Garlic Naan
Crab Masala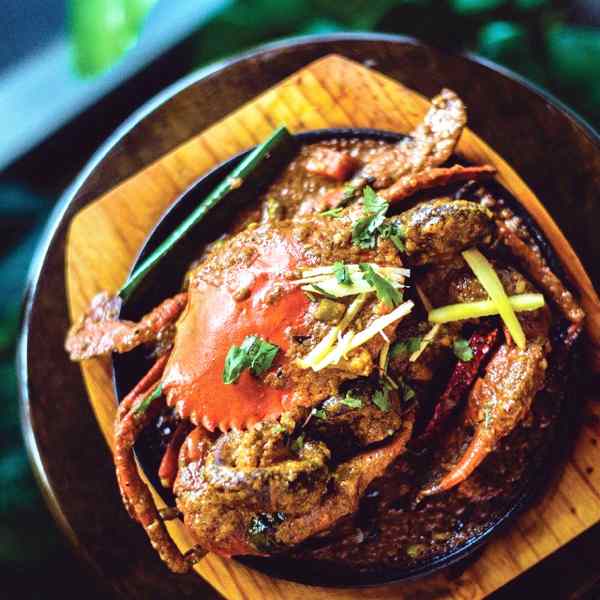 Note: Portions are small.
8. Kang Bee Hong (慷美峰 – 炭火烧腊鸡饭小厨)
Type of Restaurant: Chinese cuisine
Students from the nearby university often come here for the air-conditioned environment and affordably priced and tasty chicken rice!
Other than the chicken rice, you can order siew yok (roaster pork) or char siew (barbecued pork) to go with your rice.
Or you can have curry chicken rice instead!
Note: Students are entitled to a 10% discount, just show your student pass!
9. Kuu by Tea Garden
Type of Restaurant: Malaysian cuisine
On the same row as the previous restaurant in this list:
Kuu by Tea Garden has a stylish and contemporary version of the usual more casual Malaysian Kopitiam.
Despite this, the food is still reasonably priced.
Get all your local favorites like nasi lemak, fried rice, mutton curry Prata and others!
Their cheese-baked rice is yummy!
Note: Can be crowded during lunchtime.
10. Yi Jia Taste (品味億家)
Type of Restaurant: Chinese cuisine
Quality is the theme here, from the interior stylings to the Chinese food with premium ingredients!
It might look expensive but when you step in and have a look at the menu, it's not that bad!
Note: Portions for the dishes are large enough for 2 people
Menu items you should try:
Seafood porridge
Curry fish head
Black pepper pork
Sour plum drink (free refills!)
Gelang Patah Food & Restaurant
Seafood enthusiasts must definitely make it a point to try the scrumptious food at Gelang Patah!
There's a lot more than what we put in this list!
Distance From Legoland Malaysia: 15-17 minutes' drive
11. Chua Kee Seafood (蔡记海鲜楼)
Type of Restaurant: Seafood restaurant
The most famous seafood restaurant (and one of the longest-running) in Gelang Patah has a new branch now!
Seafood dishes are their speciality and you can order different sized portions to suit your group too!
All for prices that won't break the bank!
Recommended dishes:
Hot Plate Nyonya-style Tofu
Black Pepper Crab
Honey Chicken Wings
Butter Pork Cubes
Steamed Fish
La La Soup
12. Restoran Tian Lai (天来海鲜)
Type of Restaurant: Seafood restaurant
Restoran Tian Lai is the one other amazing seafood restaurant in Johor!
This is plain for all to see because of the daily dinner crowds waiting outside!
Besides their seafood, they serve other Chinese dishes too!
Regular patrons swear by the following dishes:
Chili Crab
Salted Egg Crab
Sambal Kangkong
Curry Pork Ribs
Ikan Patin
Hot Plate Tofu
Sambal Sotong
13. Wee Hoi Kopitiam & Pau (惠海咖啡店)
Type of Restaurant: Kopitiam (Malaysian breakfast restaurant)
Steamed homemade buns of various flavors (e.g. braised pork belly, bean paste, kaya, ground fried beans, etc) are all the rage here!
People even pre-order them for takeaways!
In fact, the restaurant churns out up to a thousand of those fresh white buns daily!
It's not just the buns! Try their coffee and cakes too!
Travel Tips About Food & Restaurant Near Legoland Malaysia
1. Is there Chinese food near Legoland Malaysia?
Yes, Shun Fa Bak Kut The, Kang Bee Hong, Yi Jia Taste, Chua Kee Seafood, Restoran Tian Lai and Wee Hoi Kopitiam & Pau are Chinese restaurants very closed to Legoland Malaysia.
2. Can you bring your own food inside Legoland?
No except for baby formula or specific medical requirements.
3. Is there a restaurant at Legoland?
Yes, there are 10 different food joints in the park. Mostly fast food but they do have Western and Asian food at their Market Restaurant.
The Cafe
Pizza Mania
Snack Corner
Market Restaurant
Asian Deli
Cool Hut
King's Grill
Burger Junction
Beach Grill
Brick Cafe
4. Is the food sold inside the park pricey?
Compared to prices in Singapore, it's quite average but it is expensive for Malaysian standards.
5. What time do the restaurants in Legoland close?
Closing times depend on the number of visitors.
How To Get To The Places?
Want to get to these places but don't know how?
Worry not!
You can now travel smoothly with EK 168 Transport – a comfortable and trustworthy private car service that is renowned for its excellent service!
What's more, you wouldn't need to get off the vehicle when crossing the Singapore-Malaysia border for the customs check. Leave your passport to the driver and he will do the work for you.
Also, you'll be pick-up from any point in Singapore to these places in Johor at your desired time.
Our professional drivers ensure your safety with prompt and quality services to fit your needs.
Contact us or book online today, it's convenient with EK 168 Transport!