1. Public Bus From Singapore To Bukit Indah
Singapore bus to JB offers a cheap and convenient ride. You can go to Jurong East bus interchange to board the Causeway Link bus No.CW3.
Alternatively, go to Boon Lay to board the Causeway Link bus No.CW6. The bus fares are S$4.00 per person. Keep the bus ticket with you as you will need it after that. Both of the buses will bring you to the Tuas Immigration Checkpoint.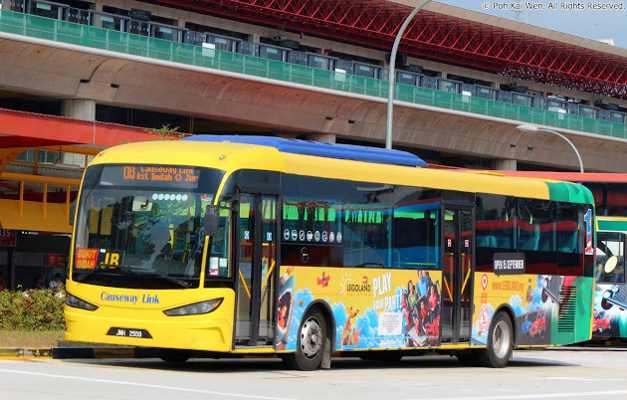 Upon reaching, alight from the bus and clear the customs. After that, you may board any Causeway Link bus with a valid bus ticket.
The bus will travel through Tuas Second Link and stops at Malaysian Immigration Checkpoint. Again, alight from the bus and clear the customs. Board either CW3 bus or CW6 bus. The buses will take you to Bukit Indah. You may alight from the bus when you see AEON shopping mall, Giant or TESCO.
2. Private Car From Singapore To Bukit Indah
How To Get To The Places?
Want to get to these places but don't know how?
Worry not!
You can now travel smoothly with EK 168 Transport – a comfortable and trustworthy private car service that is renowned for its excellent service!
What's more, you wouldn't need to get off the vehicle when crossing the Singapore-Malaysia border for the customs check. Leave your passport to the driver and he will do the work for you.
Also, you'll be pick-up from any point in Singapore to these places in Johor at your desired time.
Our professional drivers ensure your safety with prompt and quality services to fit your needs.
Contact us or book online today, it's convenient with EK 168 Transport!
What To Do In Bukit Indah
Shopping
The shopping complexes in Bukit Indah draw the attention of many visitors.
With an extensive selection of shops and variety of delicious cuisines served, the shopping malls offer a comprehensive and unique shopping experience to the shoppers.
1) AEON Bukit Indah Shopping Mall (Previously Jusco Bukit Indah)
Where else can you find all your shopping needs; wet and dry market with freshest fruits and vegetables; local designed clothing stores, children's den or arcade to let the young ones to enjoy, an exclusive 3D theatrical experience and of course mouth-watering food!
Also read: 8 New & 15 Best Shopping Mall In JB
AEON Bukit Indah shopping mall has it all- you can spend the whole day here without going under the sun and what's more, the parking fee (if you drive) is only MYR1 for the whole day!
2) TESCO Bukit Indah
Right next to AEON Bukit Indah, is a large hypermarket that sells all sorts of items suitable for anyone's needs such as; dry food, wet food, garden tools, kitchen ware, stationary, apparel, toiletries, pet food, insecticides and many more.
This is the place where most people buy the things in bulk sizes because it is relatively cheaper compare to AEON Bukit Indah. Not to mention the parking is free which is definitely a plus point for the customer if you just want to do a quick shopping.
Also read: 13 Largest Shopping Mall In Singapore
3) Giant Hypermarket Nusa Bestari
One of the famous retail hypermarkets around Malaysia is located nearby too. This is none other than Giant Hypermarket Nusa Bestari.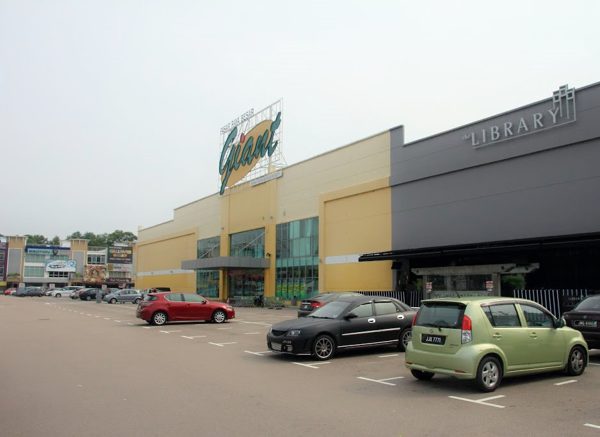 It has a variety of shops and amazing prices to offer and even shoppers from overseas (Singapore) are willing to cross the border to spend their time and money here! At the end of the day, you can get to unwind and chill at the Library pub right next to the Hypermarket.
TGV Cinema in Bukit Indah
Enjoy the best cinematic experiences by immersing yourself completely in a virtual world in TGV cinema.
Located in the second floor of AEON shopping mall, TGV cinema offers bigger screens with higher resolution, good acoustic sound and comfortable seating. Do not forget to try their famous caramel popcorns which one will definitely crave for more!
Top 13 Food To Eat In Bukit Indah
1. Black Castle Bistro
Black Castle Bistro is a middle-aged themed restaurant which serves a variety of delightful and appetizing cuisines including British, Italian, Spanish and American cuisines. Eddie Soh, who has professional culinary skills in Western cuisine, is the chef of this restaurant.
A two-storey tall façade with red awnings hung against it is where the restaurant locates. There is also a big poster and logo on the exterior wall.
Also read: 12 Best Dim Sum in Johor Bahru
Inside, the brick interior together with wooden tables and stools create an atmosphere of medieval times. You will feel yourself like a royalty when you dine in here.
Besides the common western dishes, the restaurant serves a special yet appealing dishes-20 inch BBQ pork ribs. The juicy and tender meat slathered with flavourful BBQ sauce will make meat lovers' mouth water. As the cuisines served are mainly in large portions, the diners can share their orders with one another.
2. Din Kee Beef Noodles
One Zero Plus One Restaurant is situated in the residential area of Bukit Indah. Here, you can find the Din Kee hawker stall which is run by Ah Koon and his wife. Famous for its scrumptious beef noodles, Din Kee catches the attention of beef lovers from West Malaysia and Singapore.
The steamy hot bowl of beef noodles is served together with mouth-watering beef stock. With the gamy smell of beef given off, your appetite will definitely be increased.
Blended dark soy sauce, fried shallots and thick beef stock are the tossing sauce which is added to boiled noodles and beef. According to Ah Koon, it takes 5 hours to make a good beef stock.
Despite a large amount of beef served in each bowl, each of them is tender and thick. Herbs are added while making the beef stock, making it herbal and flavourful. Delicious handmade beef balls were also served with beef stock.
3. Restaurant Siang Yuan
At the corner of the shop lot, you can find Xiang Yuan, a modest Chinese restaurant. Inside, it is equipped with big table, comfortable plastic chair, bright lighting and powerful wall-mounted fan.
Also read: 10 Best Local Food In Yong Peng, Johor
The interior furnishings are simple but the environment is clean and spacious. Operated by Zen and a few hired workers, the restaurant serves excellent Chinese food at the most reasonable price. It is also a perfect place for nice and casual family gathering.
The most sought-after dish here is their signature dish, curry fish head. The recipe is identified by Zen's grandfather and later passed down to Zen.
Together with vegetables, the fresh and meaty Ikan Merah fish head is perfectly cooked and covered with curry gravy. Although the thick curry gravy is spicy and has intense flavours, most of the customers end up finishing all the gravy. Besides curry fish head, Siang Yuan also serves side dishes that will leave you satisfied and full.
4. The Spice Kitchen
Spice up your life or your taste buds with this restaurant very own mixture of Indian-Chinese cuisine where traditional Hakka recipes are infused with Indian spices.
This restaurant is a one-of-a-kind in Malaysia with a mix of eastern influences and western look that brings out the uniquely designed interior of colourful seatings, high ceilings with ductwork, brick-styled wall and oriental wooden cabinets.
Also read: 15 Cheap & Good Food Near KSL City Mall
This restaurant is just a mere walking distance from AEON Bukit Indah and right beside Sky Executive Suites. So if you ever crave for some Indian food, then this is the place to fill your desire.
Aside from that, feast your eyes to some visual treats from the chef while he demonstrates his skills of creating that delicious meal before it touches the plate. The chef, hailing from Kolkata has 25 years of culinary experience that ensures authenticity and do not compromise on the taste and quality.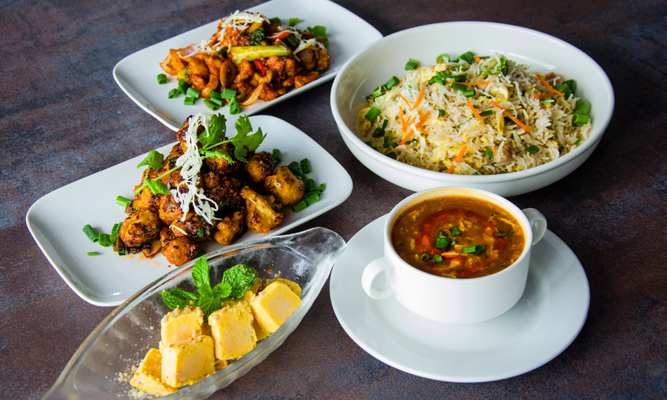 Why not try out some of their special dishes that are strongly recommended such as; Chicken Tikka, Chicken Lollipop and Dry Cauliflower Manchurian. Best of all, they don't serve pork and lard which is a friendly choice for Muslims.
If you ever need to check out the menu, their website provides an online menu so you'll know what to order when you arrive.
5. Restaurant Kip
Renowned for its delicious wanton noodles, Restoran Kip is the perfect place for breakfast. Inside, the orderly arrangement of wooden tables and chairs and simple furnishing creates a clean and neat environment. The price for a serving of wanton noodles is at the normal price.
Restaurant Kip is started by Mr Wong and his wife in 2004. Tangerine, which symbolises auspicious, can be seen on the shop sign and the interior walls. Eventually, tangerine is indeed bringing good luck to the couple as their business is growing gradually.
The wanton noodles served here are different in their tossing sauce. The springy and chewy lard-coated noodles are topped with Char Siew and vegetables. The Char Siew is tender and salty. The noodles are complemented with small bowls of wantons in soup. The wanton is sweet-tasting and it enhances the taste of the soup. All of the wantons are freshly made every day.
6. Restaurant Fuzhoumian
You can find Restaurant Fuzhoumian in the middle of the old street in Taman Bukit Indah. Although the restaurant is small and a little old-fashioned, the seats are often fully occupied.
The interesting part of this restaurant is that you can see the hired workers making the noodles and mee hoon kueh from the dough.
After kneading the dough, it is rolled out from a small machine to produce noodles. The mee hoon kueh are hand torn, thus producing different shapes.
Mee hoon kueh is a homely dish which is famous for Chinese homes in the past. Served in a bowl with savoury soup, it is topped with fried anchovies, tender pork and "sayur manis".
The kueh are thick and silky smooth. The fish and fish bones are boiled to make the broth, thus giving a sweet taste. Generally, Mee Hoon Kueh is tasty and can satisfy one's craving.
7. Olla Restaurant at Hotel Granada
The main idea of Olla Restaurant is to provide the best dishes which can be sought locally. Olla Restaurant is situated right at the main entrance of Hotel Granada Bukit Indah.
Halal Hainanese chicken rice is served at Olla Restaurant. It is prepared by Executive Chef Peter Lim, a true blue Hainanese.
The flesh is tender and smooth while the rice has an aromatic smell. You can douse the chicken meat with any sauces, including chilli sauce, ginger sauce and black soy sauce.
The menu combines local's favourite cuisine and international cuisine. It is opened throughout the day. With its clean and comfortable environment, Olla Restaurant offers the best culinary experience to the guests.
In Johor, oxtail Asam Pedas can only be found in Olla Restaurant. When the spicy stewed oxtail becomes tender, it is served in a clay pot. Complement with it, Asam Pedas sauce is provided in a gravy boat.
8. Sorella Cafe 
For anyone who likes the taste of Japanese and French-inspired patisserie, here is the place that best suit you. Sorella cafe has done a great job providing a comfy and warm environment with its classy modernized interior.
Inside the shop, along the wonderful shelves, there's a section of handmade items like; soft toys, tote, hair accessories, felt made food and other knick knacks that are for sale. Also, parents with kids will enjoy the kids corner full with toys and books to keep them entertained.
Sorella Cafe does not only serve a variety of delicious cakes and other desserts but it serves a good variety of Western foods, breakfast meals and beverages too. All of it comes at a delectable taste that leave you wanting more!
Do not miss out the specials; Smoke Salmon Eggs Cocotte & Shiitake Mushroom Eggs Cocotte which are only available on Fridays, Saturday and Sunday.
The food are a little pricey but that's the price to pay for authentic 100% handcrafted delicious food that comes with love and years of experience.
9. Hook Sang Restaurant 
Fancy some excellent mouth-watering Chinese cuisine, then you've come to the right place. Hook Sang Restaurant serves up some tasty variety of seafood delicacies. Situated within walking distance from AEON Bukit Indah, the corner-lot restaurant is not to be missed with its grandeur signboard and perfectly lit shops.
Parking could be a hassle during peak season and especially when the banquet halls are being used for events. Nevertheless, the food is too good to care less for limited parking space. You could just park in AEON mall and walk over!
Not forgetting their specialities that many diners crave for; BBQ squid, 3 Cups Chicken, Indonesian Curry Prawn, Beggar Chicken and Steamed Fish Head. Do order the small buns (mantou) to dip into the Indonesian Curry Prawn, the mantou and curry are a favourite blend of delight.
What's more, the prices are all stated on the menu with fixed prices that you can roughly budget your meal instead of the normally priced mark "seasonal prices".
10. Monsta Cafe (Permanently Closed)
Afraid of monsta (monsters in a slang terms)? Monsters won't be lurking around where this cafe is, but the only thing lurking is their best food that they're serving. Situated at the corner of a shop, with a huge cartoonish pink monster as a billboard, how intimidating can that be?
The cafe have a delightful interior that is separated into two different vibe. One is infused with British-style of tall seats in front of a bar to witness the magic of coffee making or if you prefer to sit by the window; there's comfy couches for you.
While the second part of a cafe is suitable for dining, with light or heavy meals and for groups of people to chit chat with their peers. The interior is fabulously designed with colourful wall tiles and furniture too.
Aside from the catchy outlook, there are plenty of food to delight your taste buds. A variety of beverages, desserts and Western food that you won't be frighten of!
11. Intérieur Cafe 
The marvelous black exterior and huge signage is an eye-catching shop that made it stood out from the rest. But that is not the only thing that is attractive- as you enter the shop, the overall interior design are so well crafted that you'll feel at ease with the ambiance it provides.
Near the front of the cafe, there's a display glass that exhibits an array of cakes for patrons to select, although there isn't much choice but the taste of the cakes are wonderful.
Do keep a lookout for their promotion or special occasion set menu as it comes with a main course, a drink and a dessert or sometimes a full 4 course meal.
12. Jeju Korea BBQ Restaurant
Fancy some Kimchi or Bibimbap ? You don't need to travel all the way to Korea, here in Jeju Korea BBQ Restaurant provides all authentic Korean dishes that will make you feel as if you're in Korea itself!
The menu comes in a variety of selection with set menu and Á la carte. The set menu are definitely the highlight of the restaurant as you can choose the type of meat; chicken, pork or beef and the portion of the size. Not to mention, it comes together with small side dishes that has unlimited top-up!
Don't forget to end the hearty meal with something sweet. They provide free ice cream sticks for each person which is a good way to cool down the hot barbecued meat.
13. Claypot Good Soup Restaurant
Looking for a piping hot claypot meal that serves really good and fresh seafood? Look no further as Claypot Good Soup Restaurant is the best you can get with a 20 years experience chef that skillfully combines his culinary skill and kung fu to present the best dish.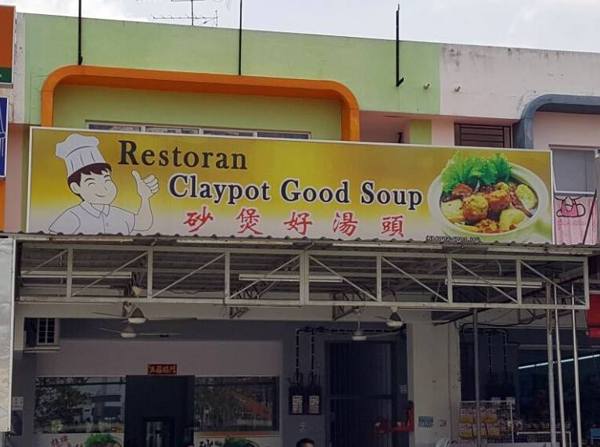 Here are the specialties that is definitely worth trying. Pineapple Bitter Gourd Soup, Matsutake Tofu, Fish Head Taro Pot and Garlic Fish.
Of course, the restaurant is not limited to only these few dishes! There are various delicious food in the menu that will leave you drooling by just looking at the illustrations!
Hotels near Bukit Indah
1. Goody Hotel Bukit Indah
Want a good night stay at an affordable price? Aimed at becoming the most trusted hotel in Johor, Goody Hotel strives hard to provide the highest satisfactory services.
As quality service is their main concern, the staffs are well-trained professionals to provide the best personalised and courteous services to customers. The principal of giving top priority to customers will make your stay a pleasing one.
Goody Hotel offers comfortable rooms including superior queen, standard queen, deluxe king and family room at reasonable price. Some of the rooms have a clear garden view and street view.
All of the rooms are equipped with an individually adjustable air conditioning system, private shower and perfect room facilities. Besides, the dining room is equipped with colourful lights, creating a warm and vivid atmosphere.
If you wish to find relaxation in the hustle city, Goody Hotel is a good option for you. Online booking is available by filling the reservation form at their website.
2. Orange Hotel Bukit Indah
If staying near to tourist hotspots are your kind, then Orange Hotel is your kind of stay. It is strategically located in the middle of the city and is easily accessed to hot spots in Bukit Indah. It is within walking distance to the Nusajaya Giant Supermarket and Tesco.
Besides, it requires only 10 minutes' drive from Legoland. Located in the middle of a few restaurants, the travellers can have a taste of local cuisine. If you're travelling on a budget, Orange Hotel the perfect choice as the room rates are affordable.
The rooms and toilets are clean as there are housekeeping services daily. The facilities provided in every room are excellent, including private bathroom with hot shower, high-speed internet service, flat LED TV and smoke detector.
You will feel secure while staying here as Orange Hotel installs CCTV in the hotel, hires security guards at night and provides security card system. The hair dryer and kettle can be accessed upon request.
3. Hotel Granada Johor Bahru
Want to stay in a more luxury hotel with tasty food and in-house spa? Hotel Granada Johor Bahru is a 4-star business class hotel located in Taman Bukit Indah. The rooms offered are clean and the staffs are extremely friendly and polite.
With outstanding room facilities and amenities provided, the guests feel comfortable staying here. The free WiFi available in the hotel allows the guests to stay connected.
Olla Restaurant can be found in the hotel. It opens throughout the day and serves food ranging from local cuisines to international cuisines. There is also a fitness centre in the hotel to provide recreational activities.
The guests staying here can enjoy shopping in Aeon shopping mall and Tesco as both of them are within 10 minutes walking distance.
Besides, if you are tired after shopping throughout the day, a massage at the spa can provide relaxation for you. Guests do not have to worry about their laundry as laundry and dry cleaning services are both available.
4. Pariss Hotel
Standing at an outstanding location, Pariss Hotel is connected to Second Link Highway and Senai Airport. As it is near to expressways linking and hypermarkets, it is convenient for business travellers.
Besides, the conference room and meeting room are provided to complement the needs of them.
For leisure, there is a golf course within close proximity. The rooftop swimming pool is the highlight of Pariss Hotel. The guests can take a dip in the pool and enjoy the views of Bukit Indah.
The hotel features a rooftop restaurant, SkyDeck Bistro. The dishes served here are delightful.
The rooms and suites are stylishly furnished. LCD televisions with local and foreign channels, complement free Wifi, writing desk and coffee making facilities are the room facilities that are available in Pariss Hotel. Laundry and room service are available. Most of the guests find Pariss Hotel a home from home.
5. Sky Loft Premium Suite Bukit Indah
Developed by SP Setia, Sky Loft Premium Suites Bukit Indah is a 32-storey condominium which is strategically located in Gelang Patah, the heart of Nusajaya.
With its strategic location, it is easily accessed to the city's must-see destinations. Better than that, buses and taxi services are available here.
Covered parking, BBQ facilities, children's playground, tennis courts and fitness centre are a few examples of facilities provided here. These facilities ensure your stay at the hotel a special and memorable one.
Besides, it is a safe place to stay as the property is secured by patrol guards and is equipped with 24-hour security system.
Homestay Tawakkal offers beautifully furnished rooms with Sky Loft Premium Suites. Comfortable room facilities and amenities are also provided by them.
However, as there is no reception area in the hotel, the guests must contact and meet the individual owner personally to receive keys.
6. D'Inspire By KSL Resort
Tired of staying in hotels with noisy rooms beside you? Why not stay comfortably by having the whole house to yourself, it will be a home away from home! D'Inspire Residence is a 25-storey apartment. The guests can choose to stay in the apartments with a selection of two or three bedrooms.
Each unit features a television and practical amenities include kitchenettes and refrigerators. Some units have air conditioning system and a dining area.
The residence is located 20 minutes from Puteri Harbour and 15 minutes from Legoland Malaysia, the most sought-after places in Johor. It is best suited for a large family who plans to have a memorable family gathering in Bukit Indah.
The children will fall in love with this residence as they can happily play in the children playground and child pool.
If you refuse to cook by yourself, there is a restaurant on site. For those who come along in group or with family, you can consider barbeque here.
To convenience the guests, check-in is available 24 hours and free private parking is available on site.
7. V8 Hotel
Holiday trips to explore places of interests in Bukit Indah are now made easier with the establishment of V8 hotel.
It is a perfect choice for hotel for travellers who wish to unwind themselves from the hustle and bustle of the city. To add convenience, the hotel is surrounded by food eateries and shopping attractions.
V8 Hotel provides comfortable and cosy guest rooms such as superior single room, deluxe twin room, deluxe double room, junior suite and family suite.
The rooms feature hot shower facilities, complimentary WiFi and coffee making facilities. The staffs are well trained in their roles to provide the most outstanding service to guests.
No worries for guests who forget to bring their daily necessities while staying here. There is a convenience store in the hotel.
Fitness centre, outdoor pools and pool for kids are a few recreational facilities featured by V8 Hotel. For business travellers, a business centre is available to remain connected to their job.
8. Millesime Hotel Johor Bahru
Millesime Hotel is a 3-star hotel situated in Johor Bahru and it is 15 km away from Singapore, Nusajaya Centre, Legoland Malaysia and Puteri Harbour Family.
The front desk is open for 24 hours with concierge services. The building has a total of 18 floors along with 166 rooms.
Besides, the hotel has a bar/lounge and restaurant and also a spa centre for the guests to enjoy themselves. Millesime Hotel can act as a business centre and provides meeting rooms for any party.
Every room comes with air-conditioner, flat-screen TV, safety deposit box, electric kettle, refrigerator, free bottled water and free newspaper. Besides that, every room is also fitted with a private bathroom that includes free toiletries and a hairdryer.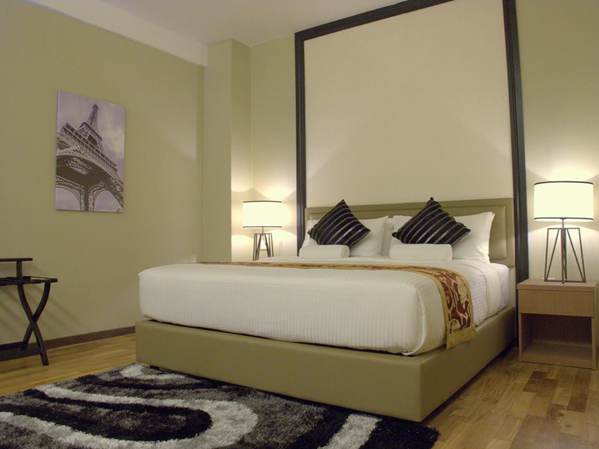 Free Wi-Fi is available throughout the rooms and some public areas. Hotel facilities include daily housekeeping, laundry facilities, luggage storage, and ironing facilities. Moreover, private parking is also available.
How To Get To The Places?
Want to get to these places but don't know how?
Worry not!
You can now travel smoothly with EK 168 Transport – a comfortable and trustworthy private car service that is renowned for its excellent service!
What's more, you wouldn't need to get off the vehicle when crossing the Singapore-Malaysia border for the customs check. Leave your passport to the driver and he will do the work for you.
Also, you'll be pick-up from any point in Singapore to these places in Johor at your desired time.
Our professional drivers ensure your safety with prompt and quality services to fit your needs.
Contact us or book online today, it's convenient with EK 168 Transport!