1. Bayou Lagoon Park Resort
Bayou Lagoon Park Resort is located in a prime area that includes the Ayer Keroh tourism belt and is about 15 minutes away from the Melaka World Heritage town which is a famous tourist attraction site.
This is a great place for unwinding, family gathering and business executive's meetings and seminars. With a theme that is centered on a water park.
Bayou Lagoon Park Resort caters for a great number of visitors including tourist and business executives. It is a great choice for accommodation when visiting Malacca / Melaka. The hotel is in close proximity to the city center and about 1.5 hours to reach the KLIA airport.
The Amari and Tahiti villa, which are part and parcel of this resort, have a total of 566 units of different types of service apartments. These apartments are elegantly furnished to offer maximum comfort and convenience.
Every room type in the apartment includes a view to the water park and has a Jacuzzi. They offer three types of room packages which include a room without breakfast, promotion and published rates room packages.
For recreation, the resort offers a lot on gyms, games, arcade rooms, magic art museum among other recreational services. With the water tower attached to the hotel, it offers both wet and dry outdoor activities which are specifically designed for the family and also for business executives for the team building activities. Several meeting rooms are available to cater for the needs of any business. Other facilities include conference system, screens, projector, TVs etc.
2. Shah's Beach Resort Melaka
Shah's Beach Resort Melaka is about 9 km from Melaka which is an historical city. The beach resort fronts the Straits in a quiet village in Malacca. It boasts of 50 wooden chalet accommodations that are well maintained and modern. The chalets have their own compound and garden for relaxation.
It is highly suitable for holiday makers due to a number of factors including the sunshine, the breeze, sunsets and sundown among others. Its gardens are very suitable for occasions and events like weddings, and barbecues. A private museum and library are also found in this resort. Its well-kept environment is appreciated by all and sundry.
Each chalet has an attached bathroom, TV, phone, air conditioner and other necessary facilities. There are also room and laundry services available including free parking. The different types of room facilities include the Deluxe and Standard Chalets facilities. Each chalet can accommodate two adults and two children who are under the age of 10 years.
When it comes to dining, the Shah resort offers quite an array of western and local food. The Peremaswara restaurant, which is part and parcel of the Shah resort, offers a wide variety of delicacies which include western food as well as the local Melaka specialties. They can accommodate about 80 people for both individual and group dining. There is also the Watsons juice bar which serves a variety of the most popular drinks and freshly squeezed juices including yoghurt mixes. The resort has also a lovely garden which can host many events and a gazebo which is suitable for a well-deserved.
3. Philea Resort and Spa
It has been described as heaven in the making due to its excellent facilities and accommodations. This is one of the country's first 5-star resort which lies in the middle of forest giants and waterfalls.
It is quite exclusive hotel in a class of its own and whose rustic architecture and pristine greenery is only reserved for its most cherished customers. This elegant and exclusive Melaka hotel features luxury accommodations that allow guests to feel at home during holidays and business stays.
The Philea Resort and Spa offers the privileges of peace, tranquility and ultimate relaxation. It captures the age-old tradition where quality and care is a way of life.
It has 201 elegantly designed rooms and suites that have been tastefully furnished and complemented with exquisite amenities. This makes it a very popular abode for many visitors whose experience with the hotel is unforgettable.
With a natural background of rolling hills and lush green forest Philea resort offers you the best accommodations in form of Pavilion, Philea Suite and Royal Villa rooms. The rooms come with different ratings depending on the choice.
Among its most notable facilities include a swimming pool, gym, viva and karaoke rooms, Tanjung Wellness Spa, Recreational activities, three 27-hole golf courses, Melaka International Motorsports Circuit and Melaka International Bowling Centre. They have big and stunning event rooms which are capable of accommodating a big number of delegates.
4. Mabohai Resort Keblang
Featuring an outdoor pool, Mabohai Resort Klebang offers air-conditioned rooms with free Wi-Fi. Free private parking is available at the resort, which has a 24-hour front desk and luggage storage facilities. The hotel has 28 rooms and is moderate with a customer desk that is manned 24 hours a day.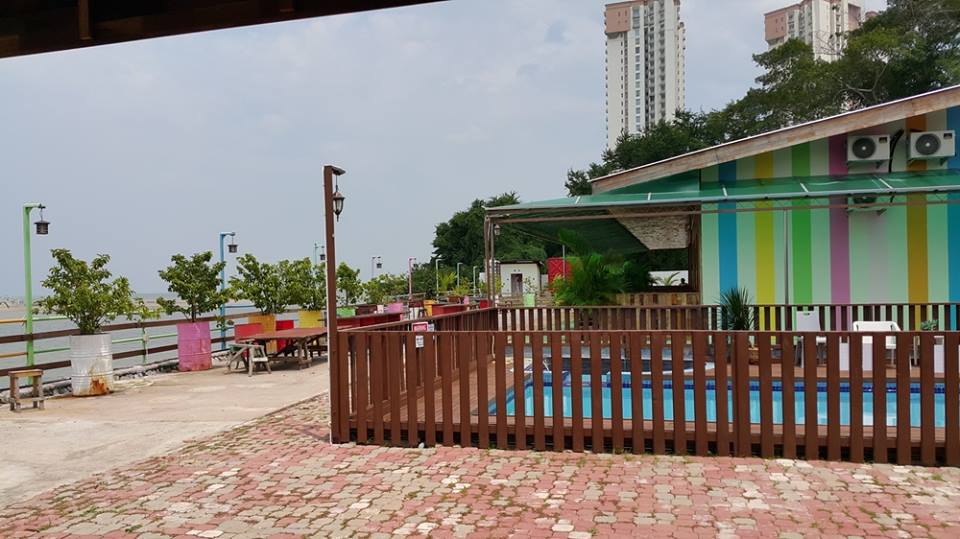 This resort has excellent facilities both indoors and outdoors. Among the various facilities that have been featured here include hotel facilities like air conditioning which is both in the rooms and in the public areas. There is also luggage storage and free car parking, these are geared to relieve the customer of any burdens and make him free to enjoy his stay at the resort.
There are also room facilities which are featured here. Among the most notable include air conditioning, bathroom, bathroom amenities, no smoking rooms, and slippers, work desk toilet, shower, electric kettle just to mention a few. The other facilities are in the area of internet and business, and include Wi-Fi in public restaurants, fax and photocopying and internet.
5. Amverton Heritage Resort Ayer Keroh
Amverton Heritage Resort (previously known as Puteri Resort) is a holiday makers den that is located Air Keroh, Melaka about 1.5 hours km from Air Keroh Toll Plaza on a hill near the main road to Malacca city. It is within reach to nearby golf courses, Butterfly Park, crocodile farm, forest reserve, recreational park, Melaka Zoo and other historical site including the shopping center.
It is just about 90 minutes from the Kualar Lumpur International Airport. It has about 28 very comfortable and spacious rooms, which are elegantly designed and fully furnished it has different types of deluxe rooms with a wonderful view of the hills and the garden.
There are over 100 deluxe rooms that are available here for accommodation. The resort also provides 14 junior suites which are also fully furnished with a king sized bed.
Some junior suites are connected to the deluxe type of room to offer a family type set up of accommodation. At Amverton Heritage Resort, you can choose from a wide variety of rooms and suites which suit your style and taste, including rooms with excellent balconies.
Other facilities on offer include banquets and comprehensive meeting rooms for business executives, private and social functions, seminars and other types of gatherings be they social or business related.
Sports and recreational facilities are also offered here including team building facilities for company outings and group activities. Among the various activities include target shooting, pond rafting, pond crossing, jungle trekking and much more.
6. A'Famosa Resort
The A'Famosa Resort has very high quality suites for accommodation which have balconies with excellent views. The resort is set against the backdrop of a water theme and provides a natural sanctuary were wildlife is appreciated. It is a very popular resort especially for the family since it provides a lot of fun by the number of activities that are involved here and also the facilities available. The resort provides one of the most thrilling water escapades which is adored by many.
There are a variety of activities in cool pools, slides, various attractions and treats for the whole family or even for business executives. One can participate in the Forbidden Circle, climb on ropes, build rafts and ride on the Crimson River including other telematches and game pools of every sort especially during specially arranged family day.
This resort is very appropriate for vacations and holidays and also provides a wide range of food. The menu here combines the delicate flavors from the local and Western.
7. Gold Coast Malacca International Resort
Gold Coast Malacca International Resort is located in a strategic landmark; it takes about an hour to travel between KLIA and KL City Center. The resort comprises of four blocks of building, two 8-storeys and two 9-storeys, every storey consists of 8 units of different types of modern design premises. The buildings are guarded around the clock.
They include 2-Room Apartments, 3-Room Apartment and executive suites which are fully equipped and renovated at 5 stars rating suite room standard. Every building has an exquisite broad walkway at the elevator lobby.
A V-shaped structural design enables ventilation airflows and lighting effects on the surroundings. The balcony is either at lake view or water park view. The 2 Rooms Apartment is suitable for a mini family/group and comes with a master bedroom, an attached bedroom, mini refrigerator, TV and dining facilities at the living hall.
The 3 Rooms Apartment is more appropriate for a larger family/group. These apartments are located at Tower B and come with 3 bedrooms, 2 bathrooms, a refrigerator, TV, dining facilities and a living hall. The single Rooms Apartment is suitable for a mini family/group or an individual.
When it comes to food, the Gold Coast Malacca International Resort has two eating places that offer a wide range of culinary delights. The resort also plans on providing other facilities like the 9 multi-functional banquet halls that can hold about 80 tables or 1200 heads of audience as a conference room or throwing a Western/Eastern buffet.
The theme would be a 180-seat Japanese Restaurant; Karaoke with 9 private premium rooms; Wine and Liquor, and Cigar stores; Fitness and Wellness Center; Convenience Store and Internet Cyber Cafe and Mini Sport Competition Hall for multiple indoor exercising games.
For outdoor sports facilities, the Group would inject an allocation of RM10 Million to improve the water park in bigger expansion and upgrading with more facilities, which includes rowing boats; fishing in ponds; remote control sea games and water amusement arena.
8. Klebang Beach Resort
Has a variety of rooms for accommodation including standard, deluxe and family suites of varying dimensions and prices. There are different price ranges for weekdays, weekends and peak seasons.
Each room is provided with facilities such as Color TV, Mini bar, Laundry Services, Tea & Coffee making facilities, Room Services among other facilities. We have two bed deluxe rooms as well as double bed deluxe rooms.
Apart from the rooms the resort also provides other facilities which include meeting halls, classrooms, theaters and boardrooms for business meetings and seminars of varying degrees to cater for the expanding needs of their customers.
Klebang Beach Resort occasionally offers special rooms promotions that provides discounted rates on rooms and this is usually don during school vacations when any families go for vacations.
9. The Neem Banda Hilir
The Neem @ Banda Hilir is conveniently located inside Melaka about 200 meters from Hotel Equatorial Melaka. It offers excellent accommodation to families especially big families which are able to be comfortably accommodated at the Ketapang suite.
This is a large suite which is big enough to accommodate 4-6 people with a very spacious living space that ensures comfort for every one both young and old. There is a are 2 comfortable beds that are arranged side by side that are able to comfortably accommodate the kids and prevents the kids from sleeping on the floor as it happens in many box hotels.
Facilities on offer here include air conditioner, bathrooms, gift shops, swimming pool, trampoline and a gathering area. Unlike many other hotels which can be found in Melaka, or anywhere else for that matter, the Neem's parking lot is located just outside the lobby and this ensures that your car remains where you can see it.
Air conditioning is found in every room and is a good feature on those warm nights. However the atmosphere is always good and the breeze from outside is sometimes very inviting. The bathroom in one of the suites introduces the guests to a simpler, more hassle-free life.
With a large, clay washbasin, guests are able to enjoy a refreshing shower. For those who prefer to stick to showers the bathrooms are fully equipped with rain showers which are supplied with hot water and comes complete with a variety of spices, bath soaps and shampoos eleven store on your right.
10. The Pines Melaka
The Pines Resort is much more than just a hotel. It is beautifully crafted with a 390 rooms which are modern and luxurious that is able to guarantee a good night sleep. The rooms are of superior quality and this is what makes the customer experience unforgettable.
Among its other facilities are Deluxe executive, poolside suites, executive suite, Swimming pool, Children's pool, Children's playground, Complimentary shuttle service, Business Centre (Kiosk), Concierge, Restaurant & Café, Foot Reflexology Complimentary Wi-Fi, 42″ High definition flat screen television, Bathroom with separate toilet, Kitchenette, Telephone, Personal safe, Hair dryer, In-room dining service from 11:00 am to 11:00 pm, Laundry, Coffee & tea making facilities.
The Pines convention hall can be able to accommodate between 30 – 500 seated people. They are involved in various activities which include arranging for company meetings, seminars, product launchings, workshops, annual conferences, annual dinners, entertainment events, brain storming sessions, weddings, anniversaries, birthday parties and etc.
When it comes to food they have quite a number of cafés and restaurants which prepare a wide range of delicacies.
11. Tanjung Bidara Beach Resort
Tanjung Bidara commands a magnificent sweep of the state's coastline, and its beach is very popular among locals as well as foreigners. Amenities include:
parking lots,
children's playgrounds and food stalls,
Deluxe and Chalet rooms with sea and garden view,
Laundry and Valet,
Daily newspaper deliveries,
Concierge Counter,
Tour Desk Counter,
Multi-functional rooms,
Beverage outlets,
Private Lounge,
Action Stations,
Food Stalls with Grill and BBQ,
Gift and Souvenir Shop,
Prayer Room,
Business Centre with Internet / Fax and Photostat facilities,
Swimming Pool,
Private Beach Area.
All these facilities make Tanjun Bidara Beach a choice for many since they offer quite a number of services and have among the most popular beaches in Melaka. Their stylish deluxe rooms and chalets have very pleasant views of the sea and gardens. They offer very relaxing and tranquil chalets and deluxe rooms which overlook the sea and its beaches.
There is also the garden view which offers panoramic view of the gardens. Every chalet has a free internet and it is very spacious and comfortable bringing in the e much desired satisfaction. It is suitable for people on vacations and families who wish to spend their vacations peacefully.
How To Get To The Horse Riding Places In Johor
Want to get to these places to learn or experience horse riding in Johor from Singapore but doesn't know how?
Worry not!
You can now travel smoothly with EK 168 Transport – a comfortable and trustworthy private car service that is renowned for its excellent service!
What's more, you wouldn't need to get off the vehicle when crossing the Singapore-Malaysia border for the customs check. Leave your passport to the driver and he will do the work for you.
Also, you'll be pick-up from any point in Singapore to these places in Johor at your desired time.
Our professional drivers ensure your safety with prompt and quality services to fit your needs.
Contact us or book online today, it's convenient with EK 168 Transport!