1. Bargain Hunt At The Johor Premium Outlet (Kulai)
Of all the things to do in Johor Bahru (JB), this is probably the best place to snatch up a quality bargain in Johor.
They have local brands as well as international brands (like Coach, Dockers, Ralph Lauren, etc) at pretty affordable rates.
Even more than the Genting Premium Outlet.
The complex is open air so be prepared for the heat!
Or you can grab a snack and a cool drink at the food court.
2. Shop At Komtar JBCC & Johor Bahru City Square
A reasonably new mall in Johor Bahru, Komtar JBCC opened its door in 2014.
Come here for some retail therapy as they have plenty of stores (5 levels) to browse through!
There's something for the kids too – check out No. 11 in this list!
As a bonus, the mall is walking distance to the Malaysian immigration office and there is the neighboring mall, Johor Bahru City Square, another great excuse to stretch out your legs!
3. Pet A Majestic Bird At Desaru Ostrich Farm
Have a closeup encounter with one of nature's most impressive birds. At Desaru Ostrich Farm, they have more than 200 ostriches.
Which makes them the largest farms in Malaysia. And the farm is well renowned in Asia for that matter.
If you're curious to try, they serve a couple of ostrich meat dishes here.
Learn more about ostriches and the profitable industry of ostrich farming here!
4. Stopover At The Teluk Sengat Crocodile Farm
Although the farm is teeming with the large reptiles, it is surprisingly well maintained.
The friendly caretaker may be around to give you a small tour around the farm (for no extra fee too!).
You will see baby crocodiles up close and if you're willing enough, you can try some crocodile meat or satay!
Tip: It's RM20 for 3 live chickens to feed the crocodiles. Keep an extra careful watch on your kids while you are there!
5. Enjoy The Shimmer Of Fireflies At Kota Tinggi
Looking for family-friendly night activity? Seek no more!
At Firefly Valley Leisure Park or Kota Tinggi Firefly Park, you can take a boat tour out to the mangroves to see an amazing spectacle created by the glow of hundreds of fireflies.
It's definitely not something you can see in a city like Singapore!
Tip: Do not go during the full moon or it will be too bright to see the fireflies clearly! On that note, do not bring a flashlight either!
6. Make A Stopover At Johor Zoo To See The Animals
One of the more budget-friendly things you can do in JB is to go to the zoo!
Johor Zoo is quite old (built in 1928) but is home to numerous species of animals including the usual lions, tigers, elephants, etc.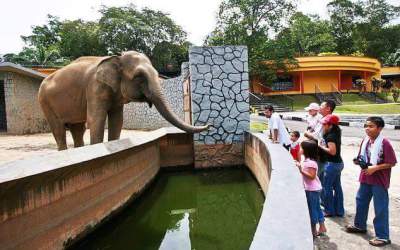 Try to come around feeding time so you can interact with the animals when they are most awake!
7. Enjoy Good Seafood
Without a doubt, having some savory seafood is one of the most crowd-pleasing things to do in JB!
Here are is a highly sought-after option you should look into:
Todak Seafood Restaurant in Johor Bahru (旗鱼海番村) – a variety of seafood dishes beckon you to this quaint pier-style restaurant which overlooks the Straits. What more could you want?
Want more choices? Check out this list of Top Seafood Restaurants in Johor.
8. Take A Stroll Along The Promenade At Puteri Harbour
Close to item No. 24 on this list, you can enjoy an evening walk here with your significant other!
This will not be particularly fun for the kids. As there are just the harbour views and some private boats.
However, there is a great selection of restaurants and bars to choose if you fancy having dinner there!
9. Unleash Your Inner LEGO Fans At LEGOLAND Malaysia
Malaysia's first international theme park since 2012, LEGOLAND features giant Lego sculptures and a variety of rides scattered across 8 different zones.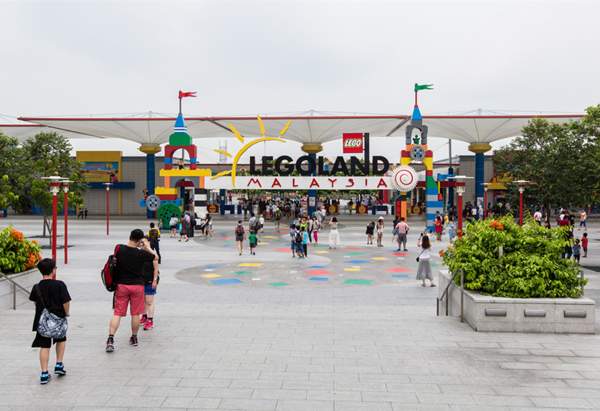 A must-visit for Lego lovers!
It can get quite hot while you're exploring the park so you might want to check out the Legoland water park next door while you're there!
There is also the marine attraction, Sea Life!
Tip: Go on a weekday to avoid the crowds
10. Walk Back In Time At The Chinese Heritage Museum
With 4 floors of Chinese immigrant history complete with English signage, you can learn about the lives of the first Chinese who made Johor Bahru their home. And when it was still mostly jungle too!
See what skills each Chinese ethnic group specialized in. For example, the Hakkas dabbled in Chinese medicine while the Cantonese did carpentry.
There is an audio guide available if you would like to wander around on your own.
11. Let Your Kids Make Merry At The Angry Birds Theme Park
The colorful Angry Birds Theme Park is inside a shopping mall so it might be worth your while to combine a visit here with item 2 on this list.
As with any theme park, there are arcade games and rides but these cater mostly to children below 10 years old.
Plus, they have some shows featuring characters from the Angry Birds franchise.
You can pretty much stay here all day too since it only closes at 10 pm.
12. Enrich Yourself With Culture At Sultan Abu Bakar State Mosque
If you like architecture, don't miss out this one on this list of things to do in Johor!
Built in the late 19 century like the royal palace (item No 23 on this list), the unique architecture of the mosque is a combination of Western (British colonial), Moorish and Islamic design.
The four minaret towers are even fashioned in the style of British clock towers!
Inside the white-marbled interior, the mosque can comfortably accommodate a few thousand devotees at once.
13. Cafe-hunt Down Memory Lane At Jalan Tan Hiok Nee
This old street takes its name after the founder of Johor Bahru. You can still see some beautiful colonial buildings and traditional shop houses here.
Pick up something special from an antique shop or simply pop into one of the restaurants or cafes for a bite.
14. Gaze Upon Splendid Architecture At Arulmigu Sri Rajakaliamman Glass Temple
Opened since 1922, this Hindu temple has quite the reputation for being the world's first glass Hindu building.
All that glass catches the glint of the sun.
Another fascinating element of this temple is the fact that there are statues belonging to other faiths (Christianity and Buddhism) inside.
Try to squeeze this interesting structure into your schedule if you can.
15. Have A Look At The UK Farm Kluang Johor
Visitors may misinterpret the name of this eco-park to think it has something to do with UK.
It is, however, the biggest sheep and goat farm in Malaysia!
Here, you can learn all there is to know about the goat milking process. They sell fresh goats milk and other goats milk-related products too.
There are tonnes more you can do on this farm (including staying overnight!), check it out in this separate post, UK Farm Kluang in Johor.
16. Admire the Old Chinese Temple in Johor Bahru
Built in the late 1800s, this iconic red and white Taoist temple is a testament to the first Chinese community in Johor Bahru. Certainly a lot of history here!
It might look a little out of place next to its more modern neighbors, but it symbolizes the unity of five Chinese ethnic groups – Teochew, Hokkien, Cantonese, Hakka, and Hainanese.
The founder was Tan Hiok Nee! Continue down the list if you want to see more things you can do in Johor Bahru  (JB)!
17. Try Cafe-Hopping In Johor
Running out of what to do in Johor Bahru (JB)? You can always chill at the trendy cafes in Johor.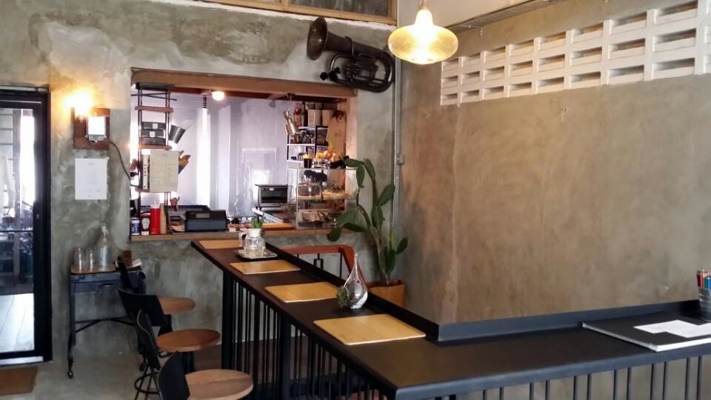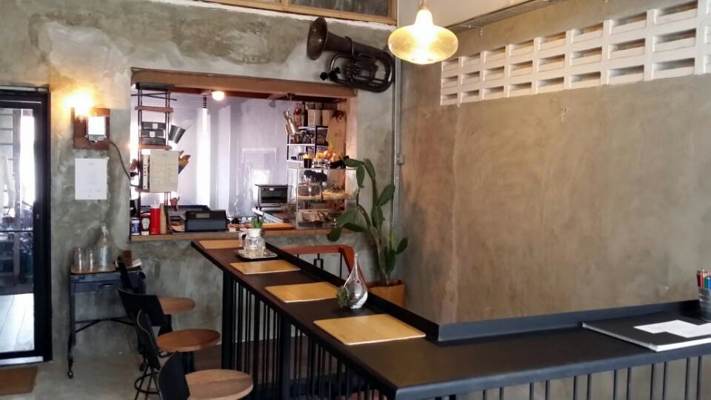 You can see a more extensive list of cafes in JB here.
18. Taste Traditional Fish Head Curry
The Kam Long Fish Head Curry restaurant only serves one dish (its namesake) and despite that, there's often a long queue outside.
The only variance you can choose is whether you prefer the fish head or tail. Either part of the fish will end up in the thick curry accompanied by some okra, tomatoes, and tofu.
If you're not vegetarian, you should make it a point to try out this popular Johor dish.
19. Eat Authentic Local Food At Jalan Wong Ah Fook
Jalan Wong Ah Fook's best food includes the two bakeries listed here as items No 21 and No 30.
But the must-try dishes in this neighborhood are:
Kway Teow soup (pork innards is optional) at Restoran Sekee (or Ah Hua's)
Location: 30, Jalan Segget, Bandar Johor Bahru, 80000 Johor Bahru, Johor, Malaysia
Roasted Herbal Duck at the one and only Restaurant Ya Wang
Location: 28, Jalan Segget, Bandar Johor Bahru, 80000 Johor Bahru, Johor, Malaysia
Hainanese Chicken chop at It Roo Cafe
Location: 17, Jalan Dhoby, Bandar Johor Bahru, 80000 Johor Bahru, Johor, Malaysia
Another Hainanese Chicken chop option at Restoran Hua Mui
Location: 131, Jalan Trus, Bandar Johor Bahru, 80000 Johor Bahru, Johor, Malaysia
Traditional Malaysian breakfast at Restoran Kin Wah Coffee Shop
Location: 8, Jalan Trus, Bandar Johor Bahru, 80000 Johor Bahru, Johor, Malaysia
20. Wander The Night Market Of Bazar Karat In Johor Bahru
Have some comfortable shoes as it might take you some time to rifle through all the different stalls and their multicultural wares at this night market in JB.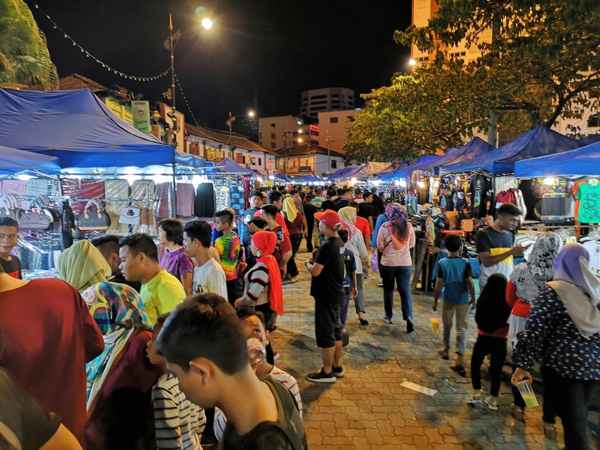 If you've been hankering for a knock-off of a particular fashion brand, you might find it here. But don't expect to find a lot of secondhand items here.
And you might as well find some yummy food here!
Tip: Parking can be tricky! Come early.
21. Munch On Some Biscuits At Hiap Joo Bakery And Biscuit Factory
The queue-worthy goods and biscuits from this small 80-year old Halal bakery typically come out of a charcoal oven. This is the traditional Hainan method of making them.
You can also grab an exquisitely fluffy banana cake here among their other various cakes and buns.
22. Trek To And Take A Dip At Pulai Waterfall
It takes 2 hours on a shaded paved road (or jungle trail) to trek uphill to the waterfall if you start from the bottom of the hill. Moderate fitness is required.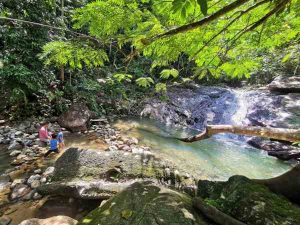 Once there, you can enjoy a refreshing swim in the clear pool surrounded by tall trees.
Tip: For your own safety, do not ever stray from the trail! A man lost his life here back in 2016 when he went off trail and slipped off a ledge.
23. Be In Awe Of The Splendour At Istana Besar (Grand Palace Park)
The Sultan of Johor once used this grand building with Malay and Western-influenced architecture, like the Royal Palace.
Built in the late 19th century, its most striking features are the blue roof and giant dome on top.
And inside the palace, is the Royal Abu Bakar Museum. Be sure to check the Royal Family collection of heirlooms and other antiquities.
24. Go Hiking At Gunung Lambak
For some extra excitement, take a hike up to this 510 meters Gunung Lambak!
All you need is a good pair of sports shoes, a quick-dry t-shirt with long pants, lots of water and some snacks and you are SET TO GO!
Anyone with moderate fitness level (even children) will be able to enjoy 4 hours of adventurous hiking journey.
Once at the peak, take your time to breathe in the fresh air and enjoy the scenery.
To obtain more details about the hike, transportation and accommodation, you can refer to Gunung Lambak Trip Guide.
25. Pay A Visit Desaru Fruit Farm
With over 100 fruits and vegetables grown within 180 acres, this eco farm offers tours to learn about the different plants and their corresponding fruits!
Try their fruit buffet and on-site cafe that prepares some rather creative fruit dishes!
Durian lovers may want to take note of Desaru Fruit Farm. They have durian all-you-can-eat buffets here during the end of June to August.
Tip: Bring sunscreen and an umbrella to protect your skin from the sunshine!
26. Snap Some Pictures At Istana Bukit Serene
This is actually the Sultan's current official residence (completed in 1933) and while it's not open to the public, visitors can still admire the well-maintained gardens outside.
Not to mention the fascinating sculpture of four arches united under a crown. And wall carvings that have a somewhat modern Art Deco influence.
The palace faces Singapore. And there's probably a magnificent view of Singapore from the 35m tower!
27. Dabble In Horse riding at JB
In addition to all other, we've already listed on things to do in JB, there is horse riding!
Yes! There's even one that is only a 10 minutes' drive away from the Johor Causeway – Horse Valley Riding Academy.
It does not matter if you are an expert or a beginner. Regardless, you will have fun!
Here is a more thorough list of places you can do ride horses in JB.
28. Splash At Desaru Coast Water Park
Kids and adults are sure to have an exciting time here in the large and spacious Desaru Water Park. There are a few zones to explore.
Some highlights include the Riptide ride, the roller coaster, and their tidal pool.
Not too much an of crowd here yet as the park is still "new"!
Be aware that no outside food or drinks are allowed here.
Tip: Book online to save some money! And bring your own towel!
29. Play A Game Of Golf
You might say Johor is a golfer's paradise! Especially when it comes to variety – with 11 top golf courses in Johor Bahru, you're practically spoilt for choice!
The size of these golf courses ranges from 9 to 36 holes. Perfect for beginners and experts alike!
Maybe you've heard of this popular 10 million dollar golf course?
Horizon Hills Golf & Country Club – winner of the 2018 Pargolf Choice Awards for a couple of categories (e.g. most challenging, well maintained).
30. Get Yummy Baked Treats At The Salahuddin Bakery
Another historical relic from the early 1900s, this bakery continues to keep its old interior and offer its best-selling curry puffs to the masses.
If you've never had a curry puff before, you are missing out!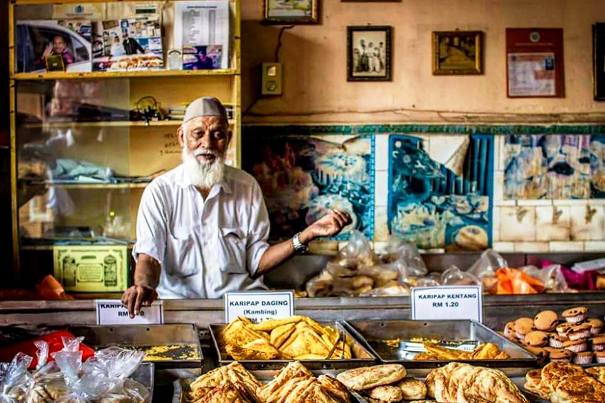 This ubiquitous and delectable Malay treat is either baked or deep-fried until the pastry is flaky. The inside filling can be vegetarian or meat curry.
The other popular alternative is the kaya puff with similar pastry but the filling is made from coconut.
31. Relax At A Spa
After all the sightseeing and trying out things to do in Johor, you can take a deserving break at one of the many spas that are widespread in Johor Bahru.
Reputable spas include SPA Manja, Walea Spa & Retreat and Bangkok Spa.
This is also a good opportunity to try out some unusual but traditional treatments like cupping and something called ear candling.
For a complete rundown of even more spas, check out this list of the best spas & massage in JB!
Don't feel up to the drive?
How To Get To The Places?
Want to get to these places but don't know how?
Worry not!
You can now travel smoothly with EK 168 Transport – a comfortable and trustworthy private car service that is renowned for its excellent service!
What's more, you wouldn't need to get off the vehicle when crossing the Singapore-Malaysia border for the customs check. Leave your passport to the driver and he will do the work for you.
Also, you'll be pick-up from any point in Singapore to these places in Johor at your desired time.
Our professional drivers ensure your safety with prompt and quality services to fit your needs.
Contact us or book online today, it's convenient with EK 168 Transport!